District Solapur Bend Odha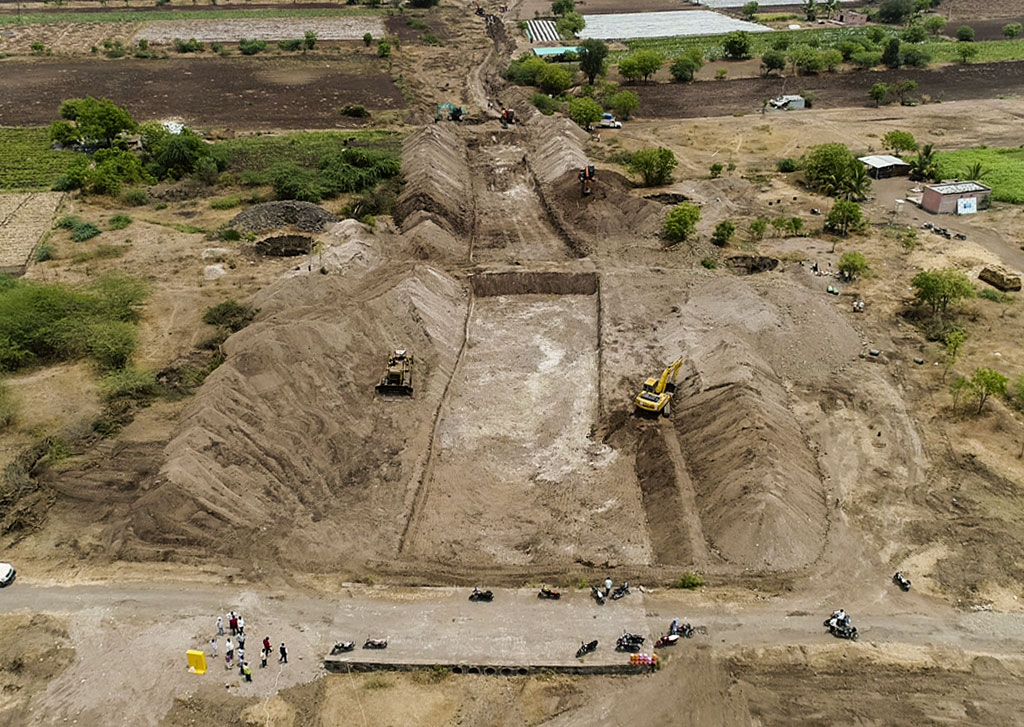 District Solapur Bend Odha
Vithalganga / Bend Nala Rejuvenation
Solapur's MADHA block had faced severe droughts in 2013-14 and 2015-16. The surface water disappeared, as all rivers, canals, ponds and nalas dried up. The ground water had been over-exploited to the point that it didn't make economic sense to dig bore wells.
The Bend nala had a watershed area of approx. 20,000 Ha geographically; its length spanned 34,000 m, touching 13 villages. Around 60 small and big check dams stretched across this nala, needed minor repairs and desilting to improve water storage.
At the request of the 13 villages in the catchment, NAAM took the initiative to rejuvenate the watersheds of this area. Work was initiated during April 2018. This project is the longest water conservation project in Maharashtra with total length of 34 km.
"The Davlas village located at a height of 150 – 200 mts from Madha taluka is very dry area, with a drinking water scarcity especially during summer. Before this project was initiated there was no water in the Vithalganga river. With support from NAAM foundation the excavation work was done for 4 km in the river near our village. After the rains the river is now full… something we had never witnessed for several years. Around 5 crore lts of water is now stored, which has helped to recharge nearby wells and other water sources; thus benefitting farmers at a distance of 1 km adjoining the river."
- Santosh Angule, Davlas Village, Solapur
If you wish to contribute to our journey, you can donate to our cause or join in our efforts by volunteering. If you wish to get in touch with us, please write to us at [email protected]