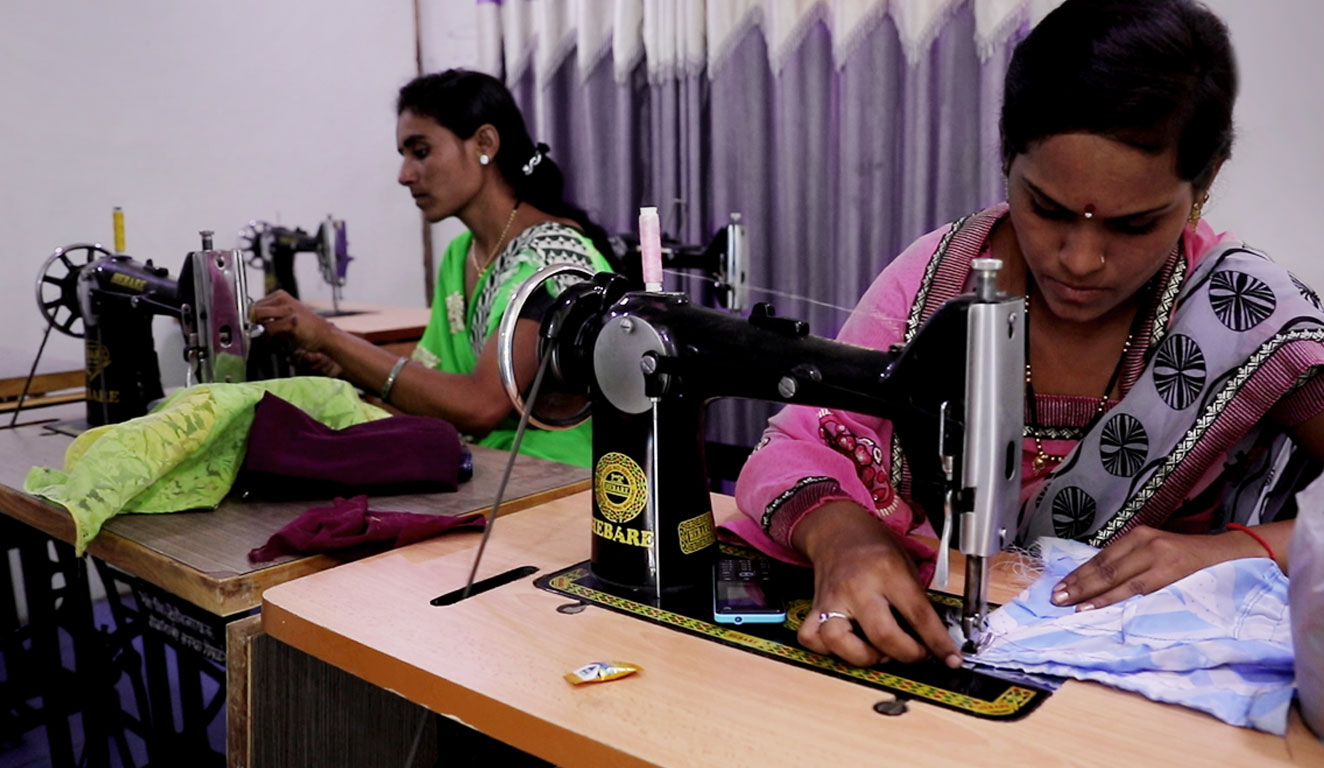 Income Generation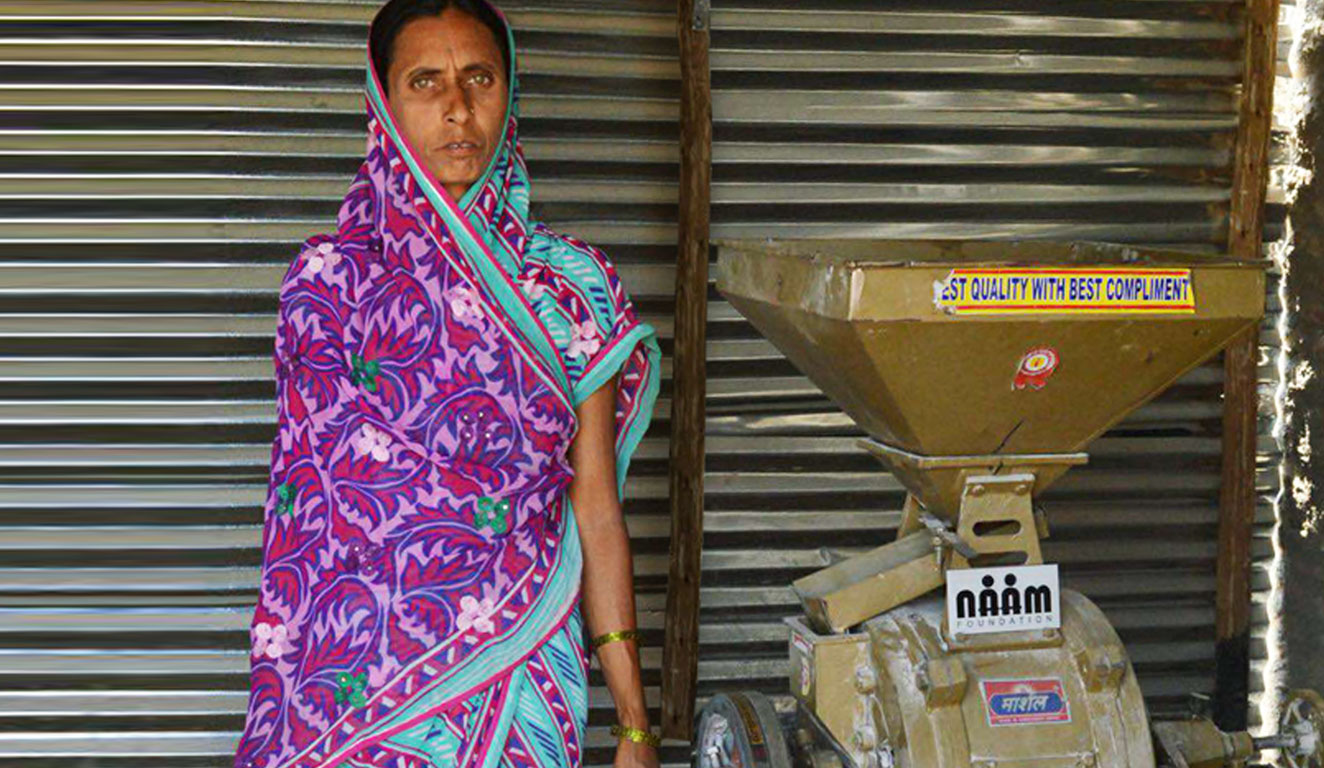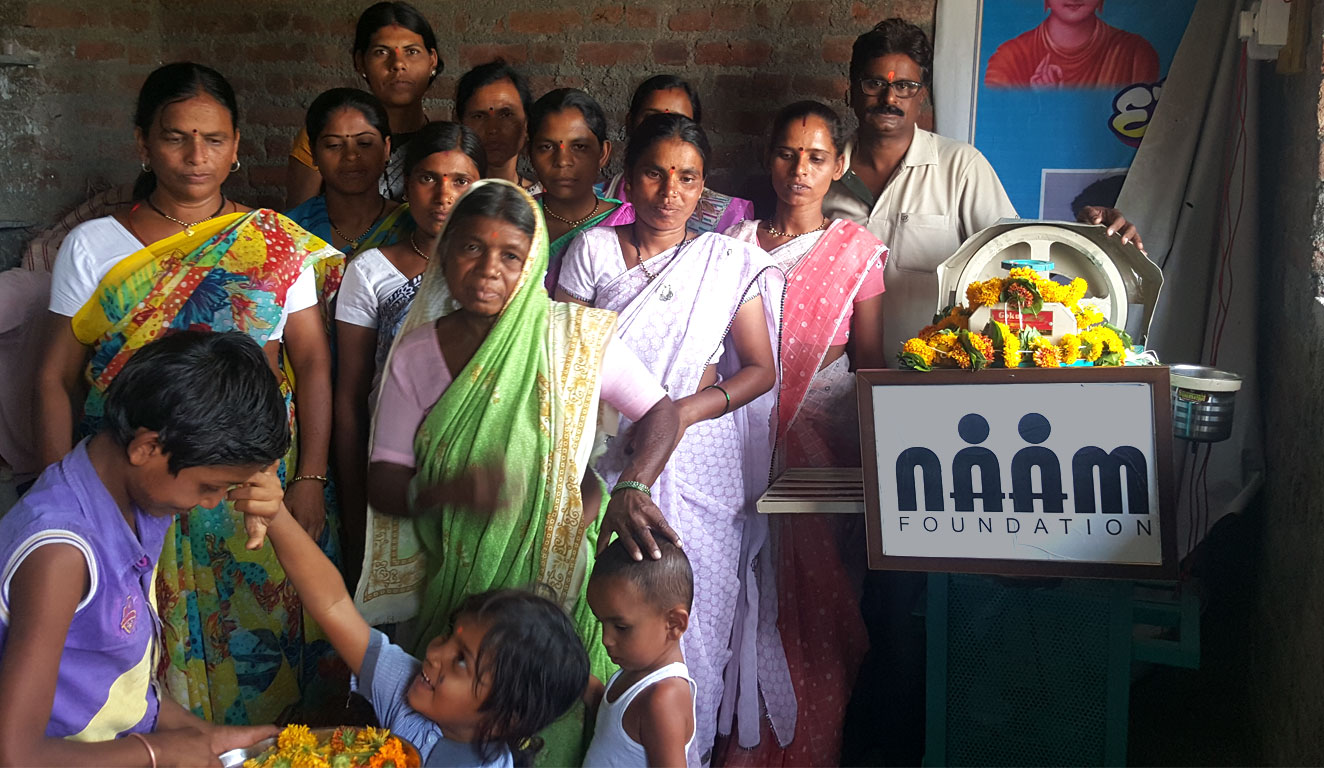 Income Generation
Beyond providing financial support to the widows of farmers, NAAM provides them with an opportunity to break the cycle of poverty and discrimination. This is done by empowering them with skills training and financial support, for enterprise development; besides linking them to markets supporting them. They are enabled to be financially independent and exercise greater control over their lives through income-generating initiatives and training in sewing, goat farming, flour mill operation and other small businesses.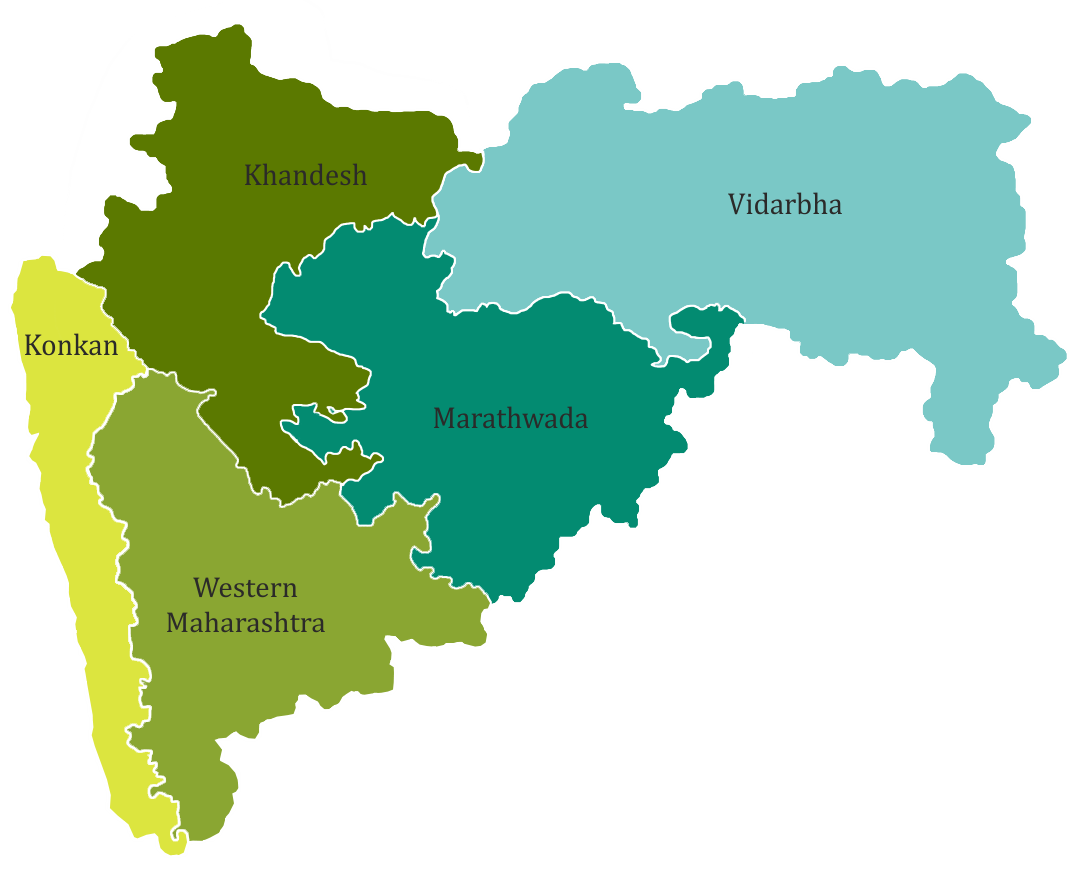 Sewing Machines Distributed : 705
Sewing Machines Distributed : 565
NAAM distributed a total of 15 flour mills, sevaiyya machines, patravali machines and daal mills.
From poverty to financial independence
"A big crisis came into my life when my husband committed suicide, as he was unable to pay a loan and was left with hardly any sources of livelihood for the family to survive on. I live with my two children in a small village in Latur. I was left with no option and was very helpless, when NAAM came forward and supported me financially to buy a sewing machine to start a tailoring business and support my family.
Initially I faced a lot of problems but NAAM volunteers encouraged me a lot and gave me moral support to promote my business. As my earnings improved, I gradually added more sewing machines and started stitching classes by training two other women. In a span of three years, I have trained 40 women. With support from NAAM I started getting orders from nearby talukas and villages like Latur, Beed, Nanded and Udgir. Many of these women are now working with me.
With my passion, I began adding varieties of products like mobile phone pouches, cloth bags, etc. for better income. Today I earn a profit of between Rs.25,000 – 30,000 per month, after making payments of Rs.3,000 – 3,500 to the women working with me. Both my children are continuing higher education; my son is in the 15th standard doing MPC and my daughter is in the 11th standard. I thank NAAM for the support they provided me during this critical phase of my life and helping me live with dignity in society."
- Sheela Suryavanshi, 37 years, Latur district
If you wish to contribute to our journey, you can donate to our cause or join in our efforts by volunteering. If you wish to get in touch with us, please write to us at [email protected]