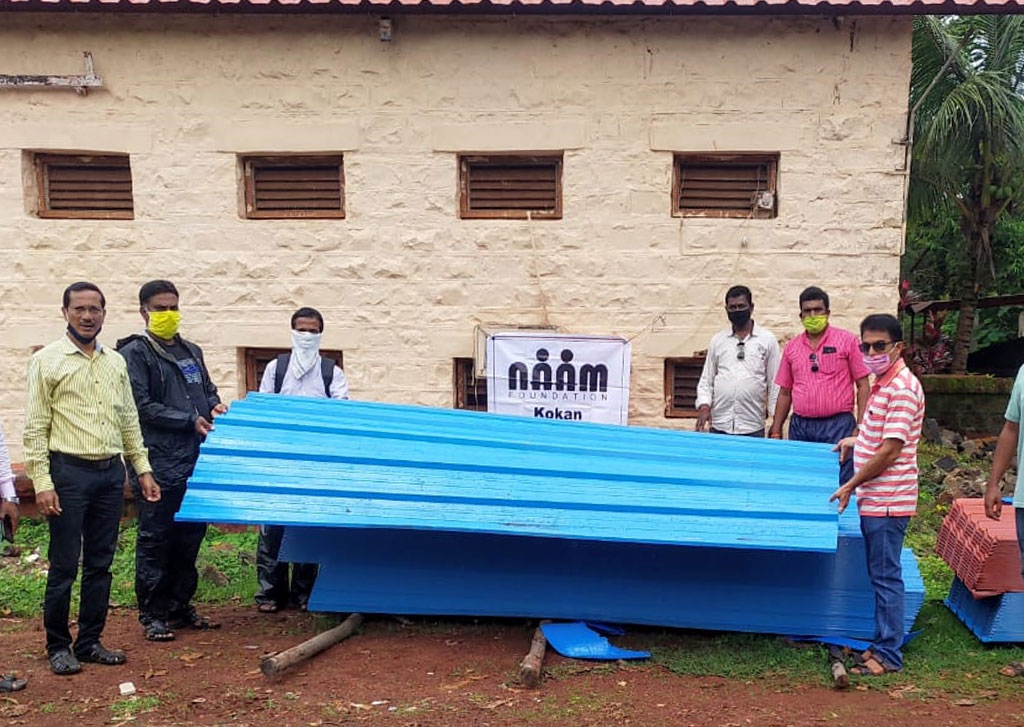 Cyclone Rehabilitation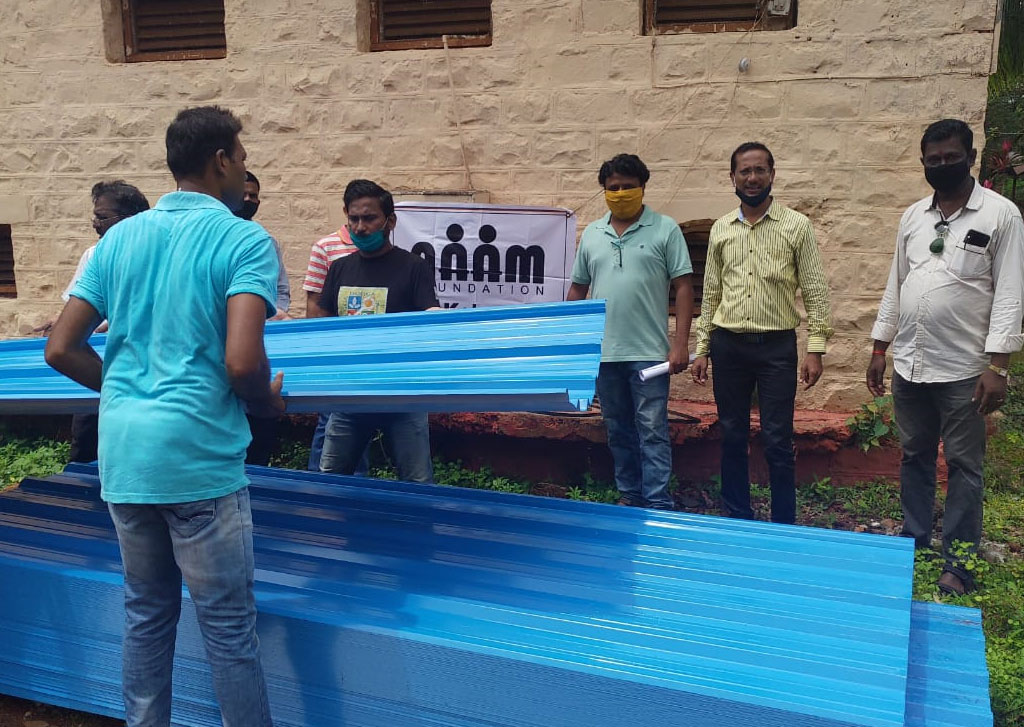 Cyclone Nisarga
In June 2020, Nisarga was the most vigorous tropical cyclone to strike Maharashtra, since 1891. The coastal districts of Maharashtra bore the brunt of severe weather conditions, like strong winds, heavy rainfall and raging seas. The cyclone uprooted several trees and damaged the tin roofs of countless houses. People of the region were forced to stay in temporary shelters.
NAAM Foundation provided roofing sheets worth ₹ 93,77,787/- for 72 affected families in 18 villages of Dapoli taluka, Ratnagiri.
Click here to download the project details.
If you wish to contribute to our journey, you can donate to our cause or join in our efforts by volunteering. If you wish to get in touch with us, please write to us at [email protected]