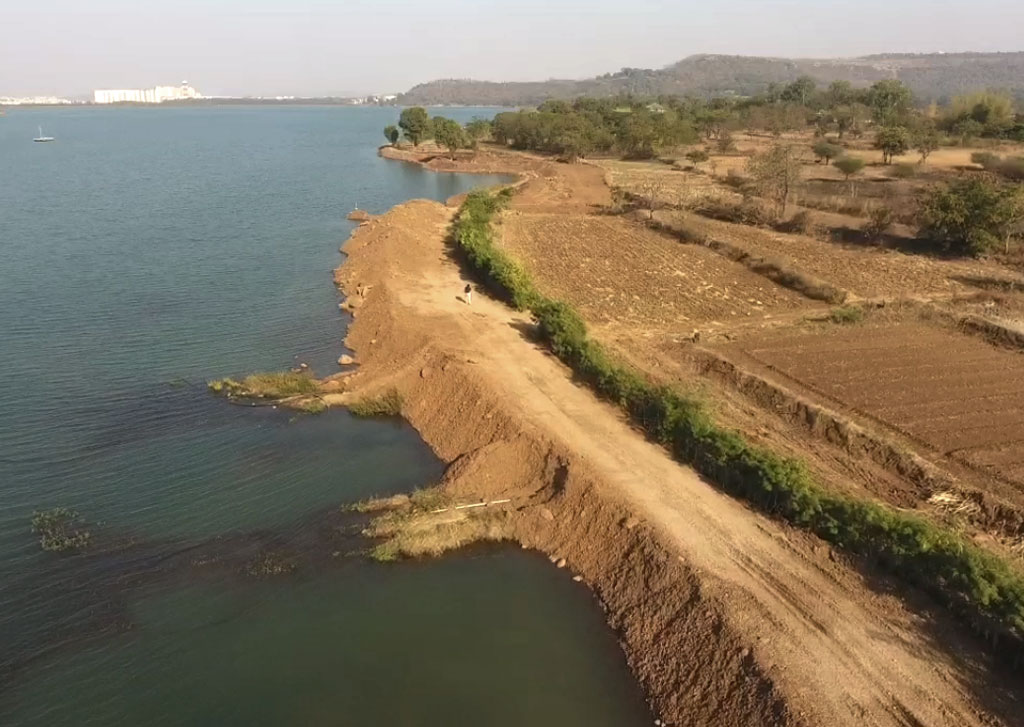 District Pune Khadakwasla Dam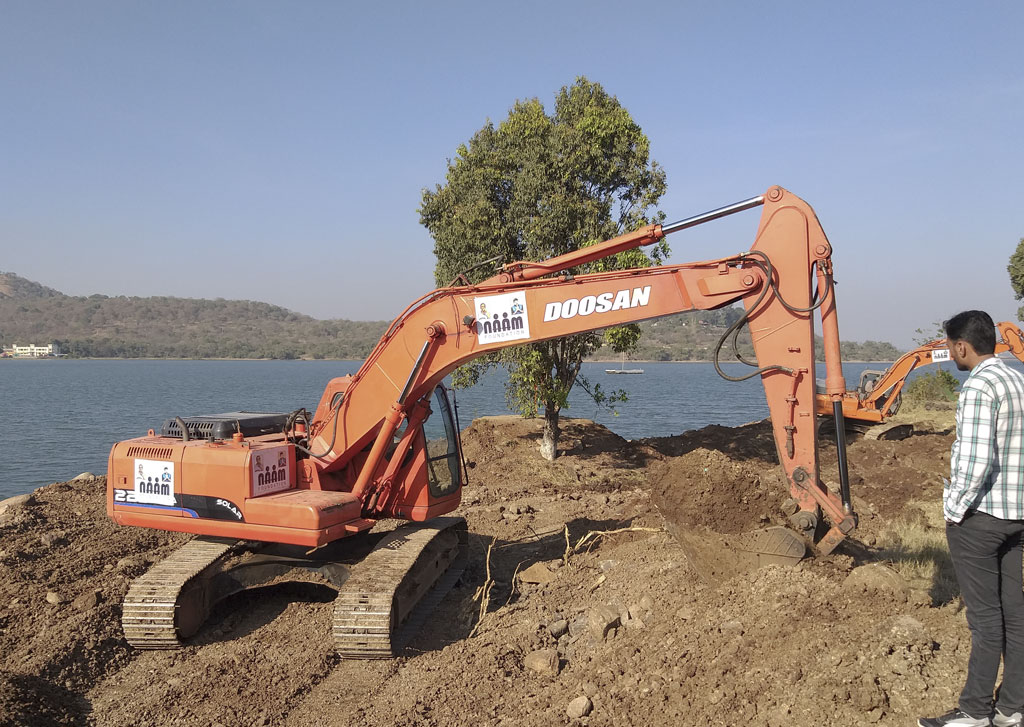 District Pune Khadakwasla Dam
Khadakwasla
The Khadakwasla dam is one of the major sources of water for Pune city and the district. Over the years the capacity of the dam has reduced due to siltation. After a study, it was clear that the dam could not arrest the rain water in the catchment, due to massive siltation.
Built in 1879, the dam had a water holding capacity of 3.75 TMC, which was adequate for a population of barely a lakh at the time. Due to siltation, the capacity of the dam has today reduced to 1.75 TMC, which is inadequate for a population of 50 lakhs and growing.
NAAM along with partner organisations, via innovative engineering, removed around 15 lakh trucks of silt. The silt or deposited top soil which is very fertile and ideal for crops, was distributed to the farmers residing at the periphery of the dam. This led to improvement in their land quality and water holding capacity of the land. The initiative is expected to double farm production and contribute to improving the income and quality of life for farmers.
To sustain the efforts of the initiative and avoid further siltation into the dam, an extensive tree plantation drive is being carried out on the periphery of the road. The plan is to build a 44 km road with the desilted earth on the periphery around dam and plant 10 lakh saplings along the road. In a span of 6 months, 22 km of road work on the periphery was done. This approach road is expected to help in lifting water from the dam for irrigation and water supply. The project is aiming to be a role model for the country and the world.
If you wish to contribute to our journey, you can donate to our cause or join in our efforts by volunteering. If you wish to get in touch with us, please write to us at [email protected]