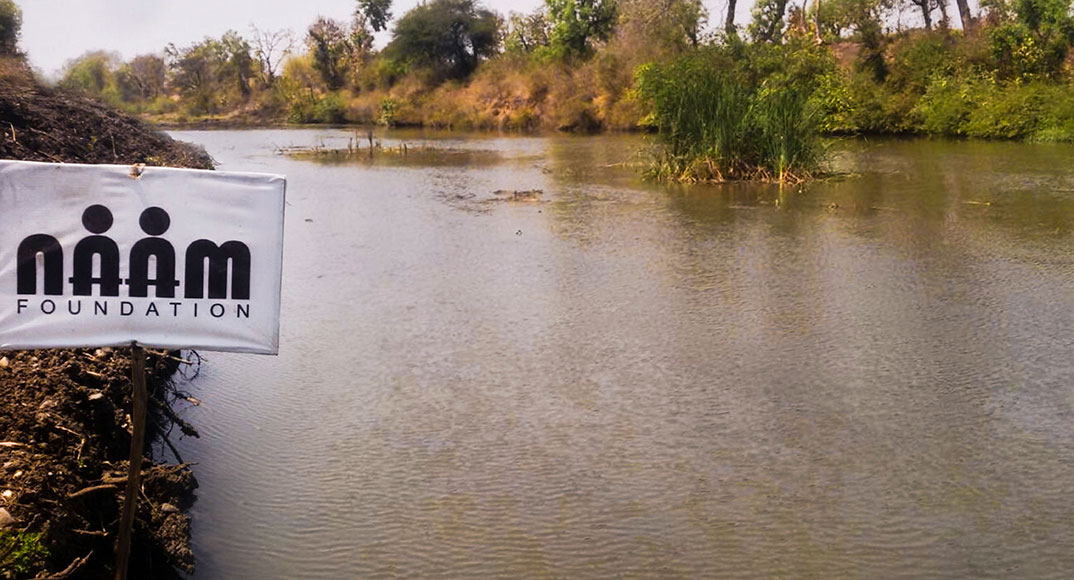 District Wardha Dham River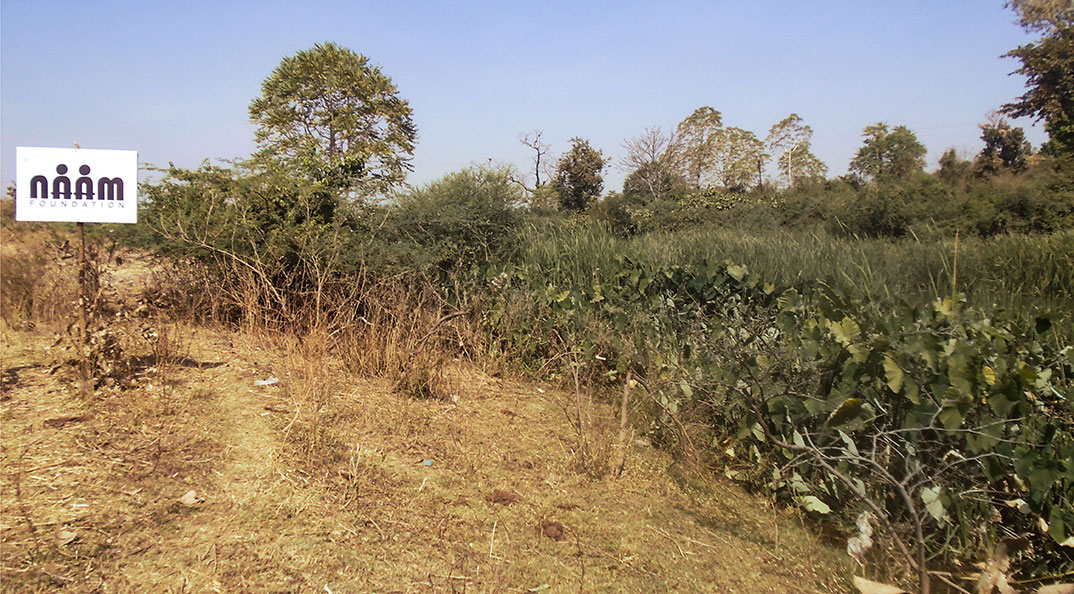 District Wardha Dham River
Dham
The Dham river flows through the Arvi taluka of Maharashtra, catering to 50% of Wardha city's population of 4.23 lakhs, as per the 2011 census. It also serves 10 Gram Panchayats with a population of 10,000 people, along with parts of Yavatmal.
It's a lifeline for people from Wardha and Yavatmal districts, who are majorly dependent on this source for meeting their water requirement for drinking and agriculture. With time, the water storage capacity had reduced significantly due to siltation. The resultant water shortage, affected the livelihood of the nearby farmers dependent on the one crop they harvested during the year. This in turn impacted the village economy, leading to increase in migration and the search for alternate livelihoods.
The villagers in this location approached NAAM for assistance in desilting of the river, to enhance water storage. After an assessment along with the villagers, it was decided to strengthen the river up to 27 km, to benefit the maximum number villagers from the Gram Panchayats and the city. Through this initiative, an approximate land area of 300 hectares was brought under cultivation. By the end of that year, around 18 km was desilted in phases.
Through this initiative, villagers owning land at a slight distance from the river in the eight villages of Kanchur, Morangna, Kharngna, Takkarkheda, Savadh, Kamthi, Khairi, Seva and Anji began receiving water for irrigation, which until previous years had only benefitted the nearby farmers. During the summer, water supply also improved in the city which had been irregular in the previous years. The plan is to complete the balance work in the subsequent year.
If you wish to contribute to our journey, you can donate to our cause or join in our efforts by volunteering. If you wish to get in touch with us, please write to us at [email protected]