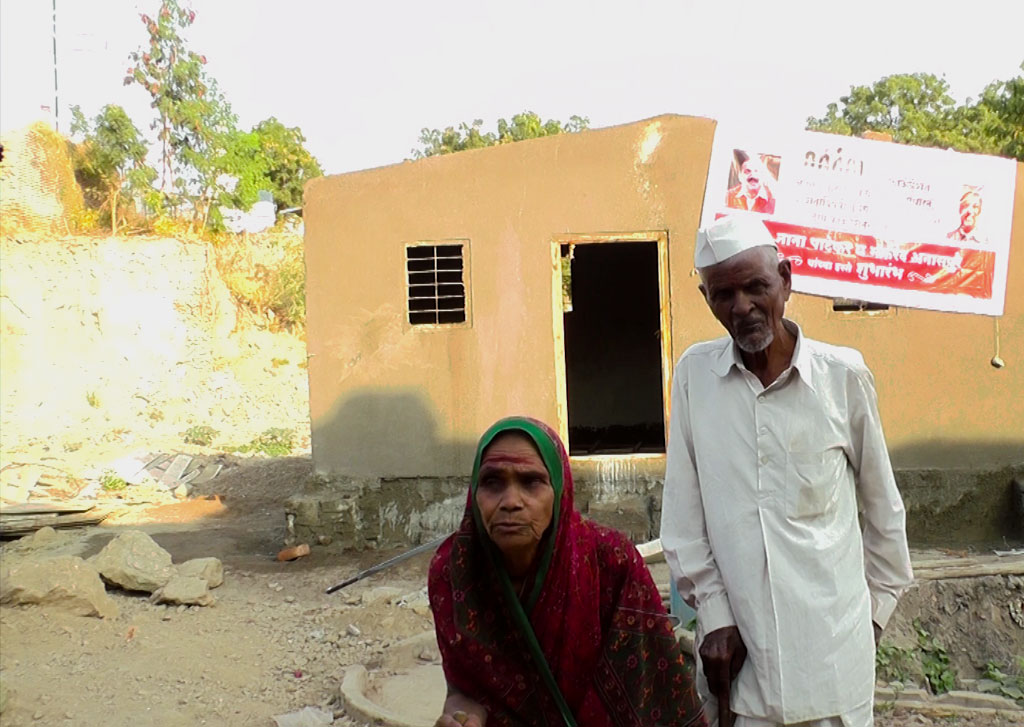 District Aurangabad Village Dhndalgaon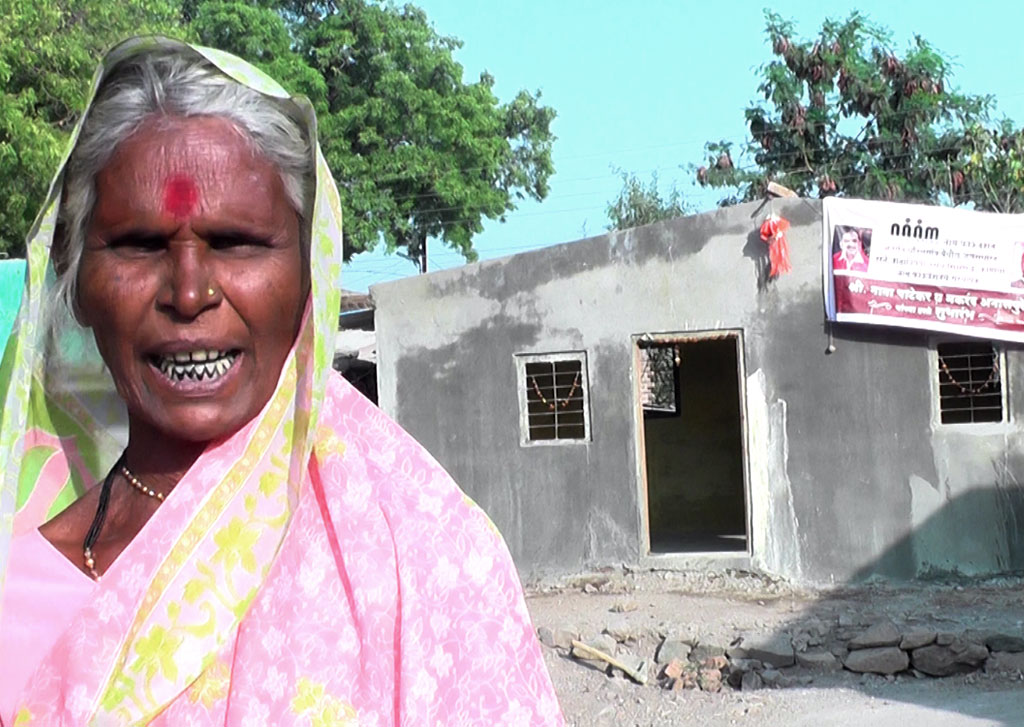 District Aurangabad Village Dhndalgaon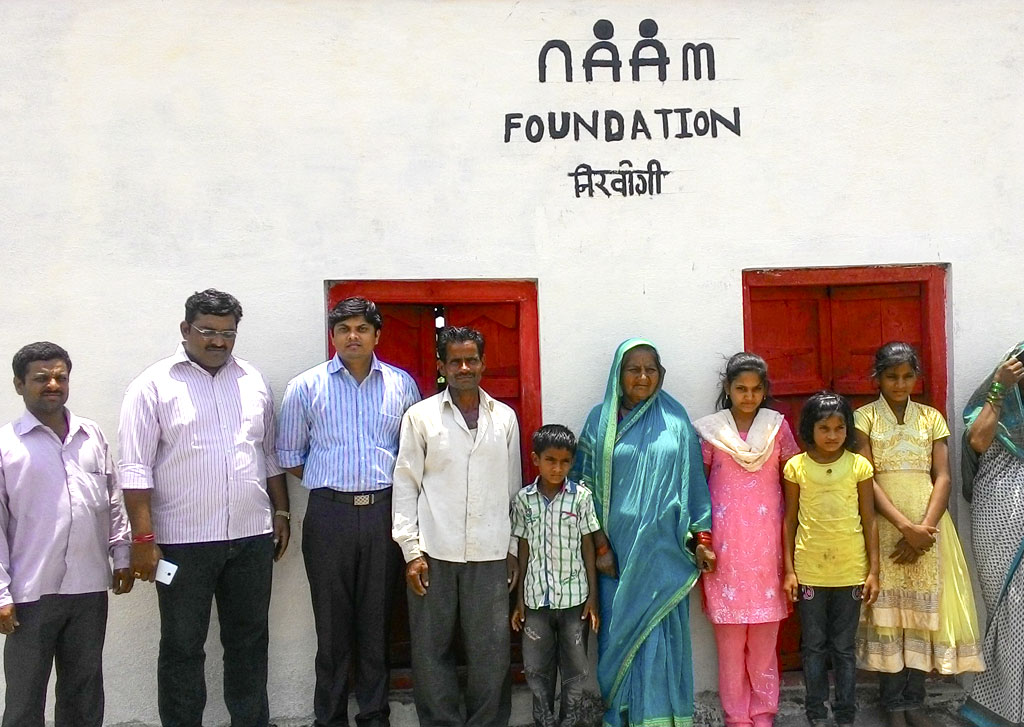 District Pune Village Nirwangi
Housing
NAAM has constructed 19 houses for extreme needy families in four districts, viz. Aurangabad, Jalna, Solapur and Pune. The concept behind this initiative was to provide truly needy families with safe and secure shelters of their own. Besides lack of shelter, these families were also challenged by social problems and disease, resulting from harsh weather, lack of proper medical care and other related issues.
Click here to download the project details.
Providing hope to the hopeless
"My husband wanted to start a business in Pune, but was unable to do so, as he didn't have sufficient funds. He committed suicide since there was no work. I have two children. After his demise we stayed at my brothers place but there was not enough space to accommodate us. NAAM supported us at that time and helped us build a house within 10 days.
The news about this initiative was publicised. On hearing this, the MLA of the area visited me and offered me a job. I'm now living very comfortably and am very thankful to NAAM for helping me, when I needed support the most."
- Wife of the late Shri. Mahesh Shirsagar, Ausa, Latur
If you wish to contribute to our journey, you can donate to our cause or join in our efforts by volunteering. If you wish to get in touch with us, please write to us at [email protected]