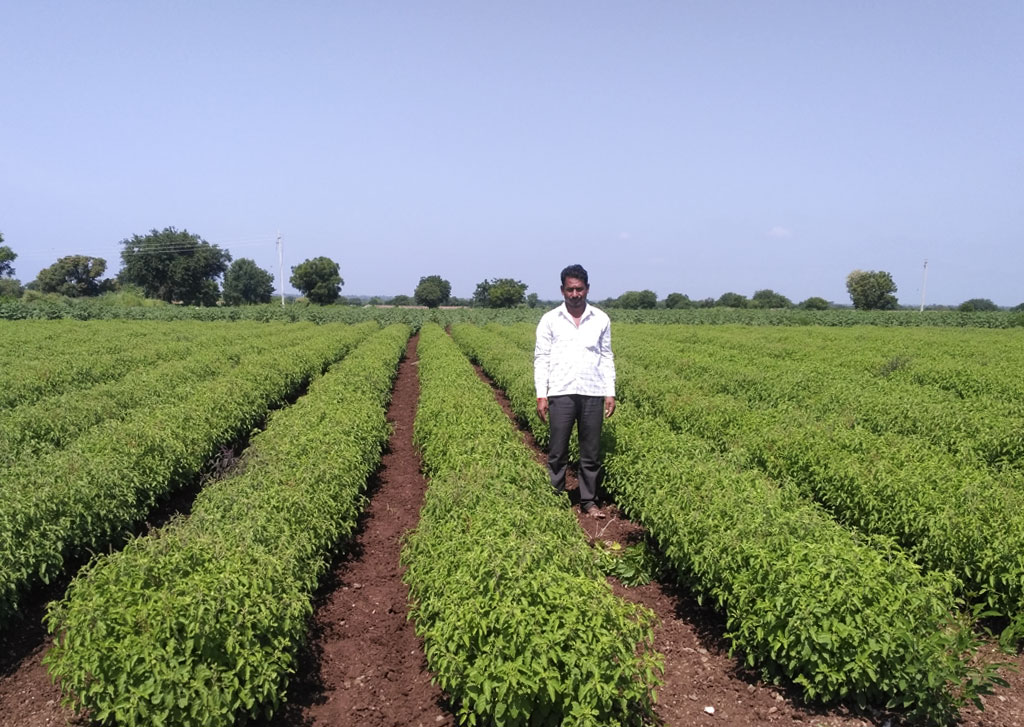 DistrictAurangabad Village Kutubkheda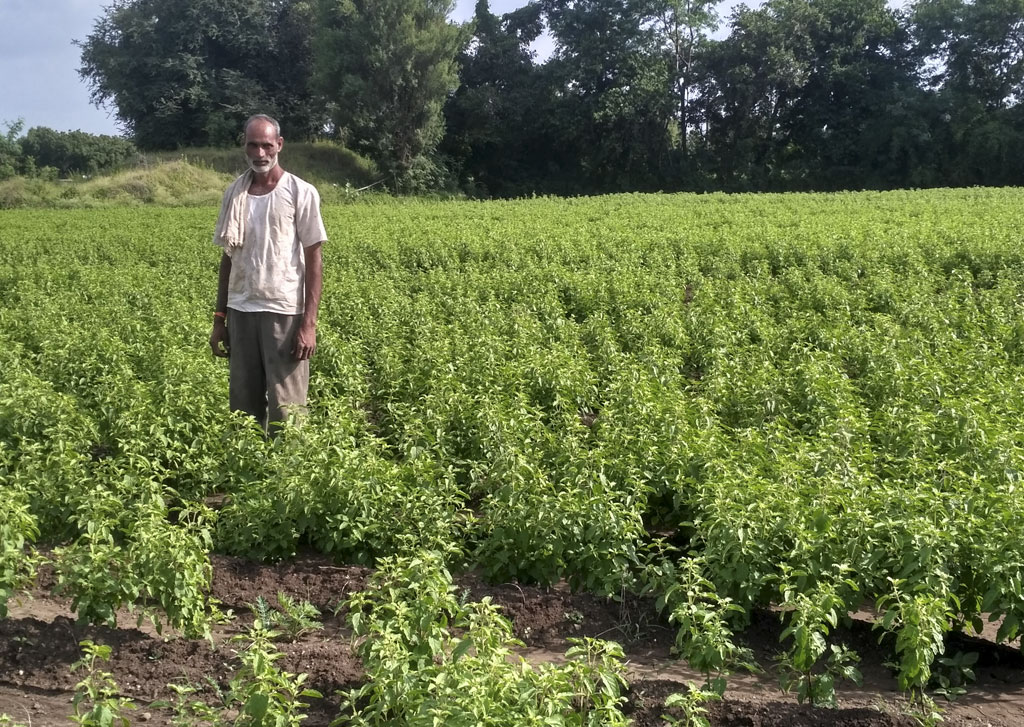 DistrictAurangabad Village Kutubkheda
Contract Farming
NAAM collaborated with the Himalaya Drug Company, for empowering farmers in Maharashtra through contract farming. The objective was to promote an alternate livelihood, through the sustainable cultivation of medicinal and herbal plants. Under this pilot project, 13 farmers from Aurangabad district cultivated Tulsi on their farms.
Before planting Tulsi, soil and water testing was done by the Himalaya Drug Company to assess the suitability of the crop growth. The farmers were also provided with appropriate training on land preparation, cultivation, harvesting and packaging. Seeds, packing material and vehicles to transport the material, were also provided.
The collaboration enabled market linkages, ensuring a buy-back of the produce by the company. After understanding the concept, the farmers agreed to try this on half of their land; while cereals were grown on the rest of the land. Around 10 acres of land was brought under Tulsi cultivation during the pilot.
The rural economy and income levels were greatly impacted; with the first yield providing an income range of between Rs.15,440/- to Rs.31,960/- within a span of three months. Many other farmers who witnessed the pilot, are now interested in taking this forward next year on their farms.
"I am a very poor farmer owning only two acres of land, on which I used to grow traditional crops. I had a lot of apprehension while trying a new crop Tuls,i as there was the scare of losing all investment in case it fails. However, when NAAM and Himalaya company representatives explained the details and gave me assurance, I was ready to take the risk. After all the training I gained confidence and cultivated Tulsi in one acre and cotton in another acre.
For cotton I invested Rs.14,000/- and received an income Rs.18,000/-, which is hardly any profit. For the Tulsi crop with only labour investment, I got an income Rs.18,800/-. I am now confident to try new ways of farming innovatively."
- Sandip Tatyasaheb Kakade, Kutubkheda, Aurangabad
If you wish to contribute to our journey, you can donate to our cause or join in our efforts by volunteering. If you wish to get in touch with us, please write to us at [email protected]