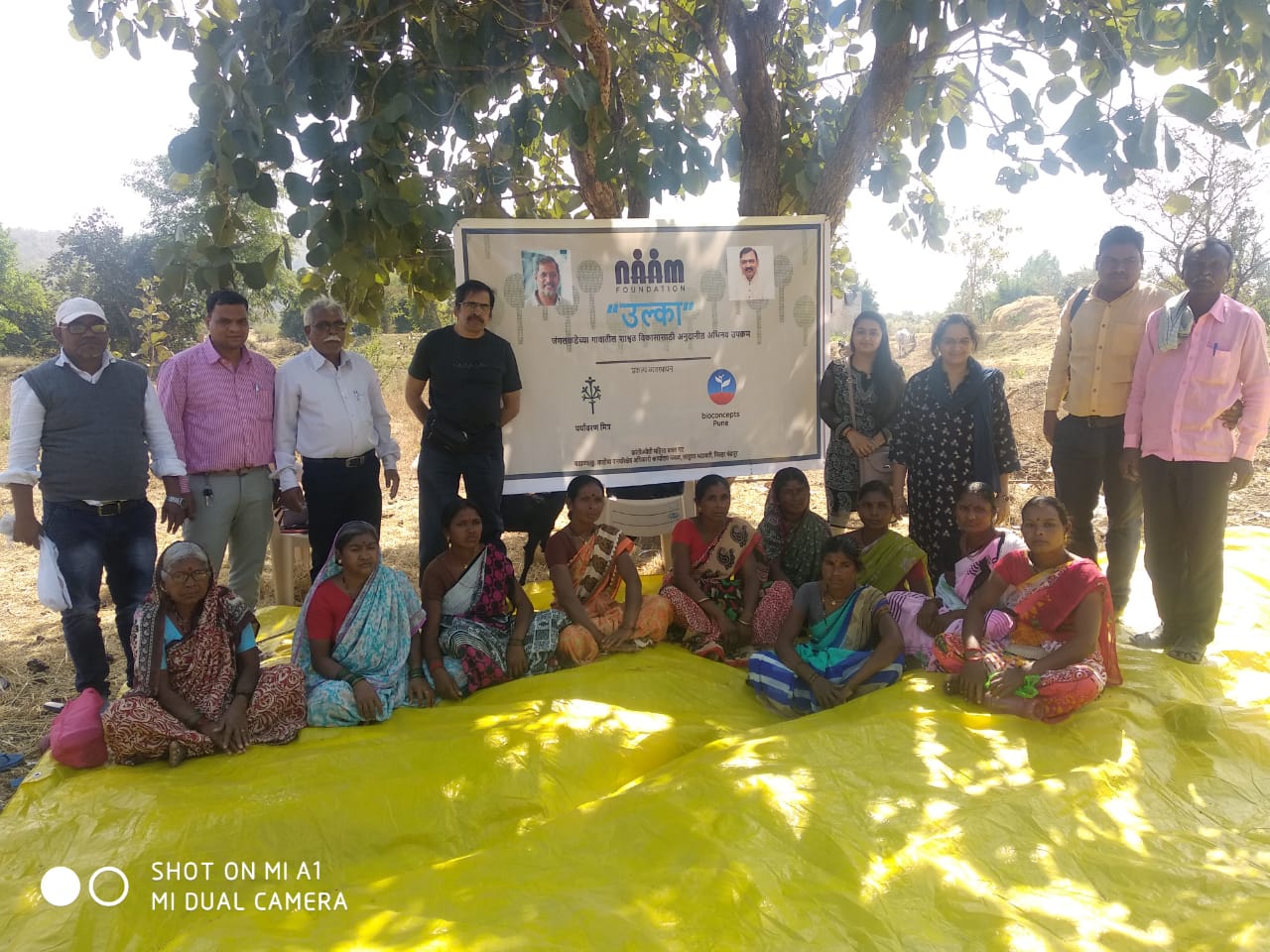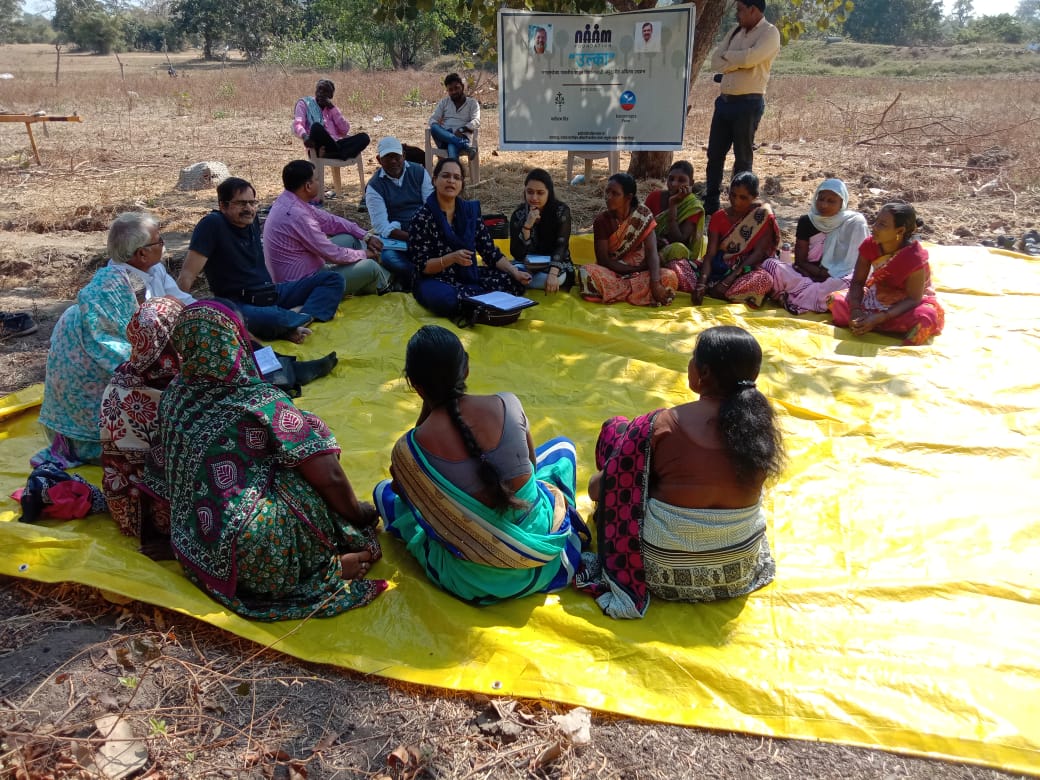 Meeting with Mahila Bachat Gat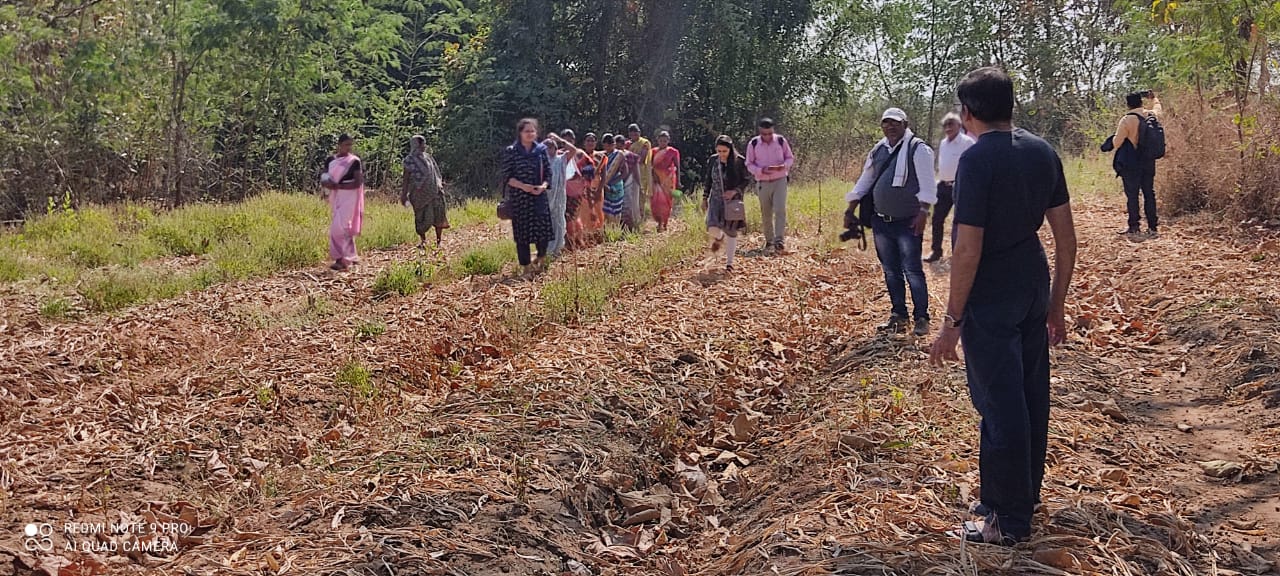 Fruit Processing Unit Location Inspection
Project Ulka
Sustainable development of villages around Tadoba forest by processing of wild fruits (Tendu and Kavath)
Based at Tadoba buffer villages in Chandrapur district of Maharashtra, NAAM adds another feather to its cap with project ULKA which aims at generating ecologically sustainable means of livelihood to people in forest dependent villages.
Through this project, Naam aims to make the villagers self-reliant and independent. The objectives identified are:
Providing a means of additional livelihood to these villagers.
To train beneficiaries and provide markets for their produce.
To extract and produce edible & standardised powder with increased shelf life by processing wild fruits like Tendu & Kavath to be supplied to health food industry
We at Naam understand that for the project to be successful, we need to impart proper training and help them manage their livelihoods independently and in an eco-friendly manner. The execution is divided into 4 steps:
Effective management of beneficiaries
Training them in fruit processing
Setting up small scale processing units with requisite instruments like driers, grinders etc
Assisting them in sales promotion through FPC
Through project Ulka, NAAM aims at betterment of villages dependent on forests and generating additional and sustainable growth of income and thereby better standard of living.
Name of the Institution where the work will be carried out:
Naam Foundation along with BioConcepts Pune as executing agency.
Name of the Investigator:
Mrs. Poorva Joshi (BioConcepts Founder), Mr. Ganesh Thorat (NAAM)