Water Conservation
Number of villages covered
Facts About Our Project

NAAM has undertaken the task of water conservation across entire Maharashtra, by finding long-term remedies to mitigate the effects of drought.

These initiatives have also increased the capacity of the rivers and percolation, thereby recharging the groundwater table. The surrounding villages now have sufficient water for irrigation, throughout the year.
Our Work Speaks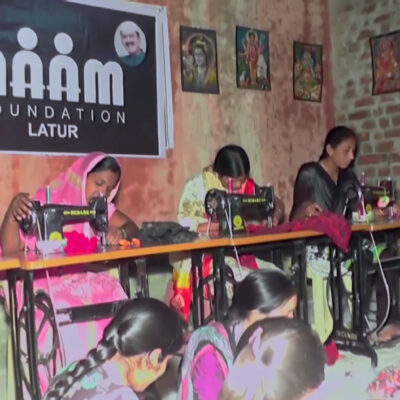 "My husband committed suicide as he was unable to repay the loan, and was left with hardly any source of livelihood. I live with my two children in a small village in Latur.
Naam Foundation came forward and supported me financially to buy a sewing machine for starting a tailoring business. As my earnings improved, I gradually added more sewing machines and started training two other women.
With support from Naam Foundation, I started getting orders from nearby Talukas and villages.
Today I earn around Rs.25,000/- to Rs.30,000/- per month. Both my children are continuing higher education. I thank Naam Foundation for the support they provided me during the critical phase of my life, and for helping me live with dignity in society."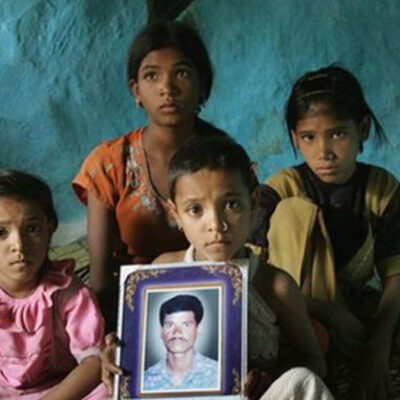 "My father committed suicide as he was troubled by crop failure due to drought. My mother works at the highway toll naka and earns around Rs.2,500/- per month. With her meagre income, it's difficult for my mother to manage the family. I secured 85% in 12th standard and I have one younger brother. My mother wanted to send me for engineering but had no support.
Naam Foundation supported us with Rs.15,000/- after my father's demise and they helped me to take admission in MGM college in Aurangabad. Now I am in the 3rd semester."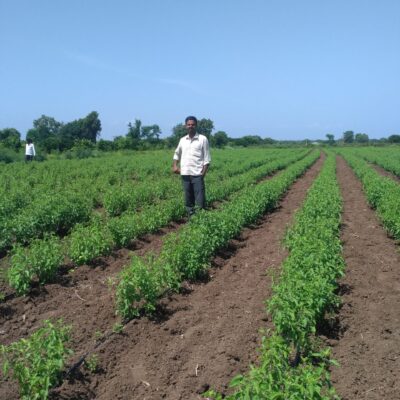 "I am a very poor farmer owning only two acres of land, on which I used to grow traditional crops. I had a lot of apprehension while trying a new crop, Tulsi, as there was the scare of losing all investment in case it fails. However, when NAAM and Himalaya company representatives explained the details and gave me assurance, I was ready to take the risk. After all the training, I gained confidence and cultivated Tulsi in one acre and cotton in another acre.
For cotton, I invested Rs.14,000/- and received an income Rs.18,000/ which is hardly any profit. For the Tulsi crop with only labor investment, I got an income Rs.18,800/-. I am now confident to try innovative ways of farming."
Our Partners